QUALITY

I.T. CONTENT
AND EVENTS
​
Real value for B2B audiences

and

tech marketers
​
MAGLITTA COMMUNICATIONS is a boutique events and events consultancy specializing in complex B2B information technology.
Working solo or leading handpicked virtual teams, I help brands, agencies and media companies create high-quality content that helps engage and activate IT influencers and buyers.
​
​
SERVICES
Innovation and experience across the entire content spectrum
INSIGHT
Primary & Web research
​
Industry trends
Competitive analysis
Custom reports
CONSULTING
Program analysis
Quality analysis
Training
​
Evangelization
Chief Content Officer for hire
STRATEGY
Audits
Personas
Alignment
Gap analysis
Roadmaps
​
Calendars
​
Platforming
​
Curation
​
Optimization
​
CREATION
Concepting
​
Developing
​
Planning
Writing
Editing
Project mgt
​
All platforms
EVENTS
Moderating
​
Hosting
Programming
Scripting
Speaker prep
Presentations
​
Event portfolio analysis
​
New event creation
​
CONTENT
​
Blogs

E-books

Whitepapers

Video

Podcasts

Case studies

Microsites

Whiteboards

Animations

Guides

Articles

Research reports

Social media posts
EVENTS
Executive roundtables

Summits

Conferences

Expert panels

Fireside chats

Videocasts

In-studio programs

Webinars

Roadshows

Live simulcasts

Meet ups
Joe Maglitta, Principal
Head of Content & Events
For more than two decades, Joe has helped top technology brands, media companies and agencies engage and activate business technology audiences.
An award-winning tech journalist turned content marketer in 2004, Joe brings clients credibility, perspective and a long track record of innovation.
He has served in senior content and events roles at Ziff Davis Enterprise, International Data Group, United Business Media, Hanley Wood, True North Custom Media, and Geeknet/Slashdot.
A lively and authoritative on-stage and on-screen presence, Joe has programmed, hosted and moderated more than 600 events – including
face to face experiences, webinars, podcasts, in-studio, and on-location video webcasts.
From C-suite to developer,
real value that drives key Marketing and Sales goals
​
Top Quality for Every Platform
WORK
MAGLITTA COMMUNICATIONS partners with you to deliver top-quality, integrated content programs. We're experts across the full range of platforms – digital, events, webcasts, video, infographic, social, podcasts, print, mobile, email, interactive and research.
For confidentiality reasons, we can't show you strategy. But here are some representative creative projects
I've had the privilege of creating top-quality content and events for dozens of the world's top technology brands, publishers and agencies.
A sampling: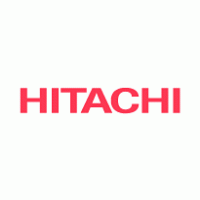 MAGLITTA COMMUNICATIONS
is a solo consultancy AND a deep virtual powerhouse delivering top-quality content marketing services.
​
For larger projects, we draw on our trusted network of proven specialists.
Our global virtual team includes writers, editors, researchers and analysts expert in security, cloud, IoT, networking, CXO issues, and other complex IT topics. Vertical industries include telecom, healthcare, retail, finance, ag-tech, law, construction and design, public sector and many more.
​
We bring you proven pros specializing in:
​
Design (Web, motion, print, graphics, events)

Video and audio, including podcasts

Social media creation and promotion

Research and surveys

Public and influencer relations

SEO and measurement

Interactive applications

Project management

Audience development

Storytelling
​
Our cost-effective virtual approach brings you experienced, world-class performers – without high overhead or fixed costs.
​
Call today > Start building your hand-picked team!
​
​
Excellence in B2B IT content takes more than checklists and a bucket of keywords.
Getting results requires deep understanding of complex
enterprise needs. And of the most effective ways of reaching technology leaders, business partners, and other stakeholders
involved in today's complex technology purchase process.
I know IT. I know B2B content. For more than 20 years, I've helped companies create high-quality assets that are trusted by
enterprise decision-makers to help make smart buying decisions.
Call today > Put world-class experience to work for your most important audiences and buyers.
​
Visit
We're at the intersection of Howard and New Montgomery, That's two blocks from the Moscone Center, next to LinkedIn headquarters, in the "Optimizely" building.
Go in the front door and down the hall. We're the first suite (DCP) on
the right. We travel, so please call ahead.
Park
Street parking can be tough Try:
.
A small outside lot, one block away at the corner of Howard and 2nd Street
Covered garage around the corner: Ace Parking, 55 Hawthorne Street,
Public Transportation
Montgomery BART station is three blocks away, about a five-minute walk.